Each business has unique needs. For example, your business may have/be:
profitable, but time consuming, and tight on cash
productive operations and advanced technologies – but not connected to enough customers
a full order book, lots of interest in your product or service, but making little or no profit
a market leader but struggling to keep staff
a long-established enterprise, a start-up business, or something in between
a really great and well-rewarded team – but making no money for you/the company/the future
growing fast and having trouble keeping up
operating in a mature niche, tired and wanting to retire, but can't see the pay-off yet
continual problems keeping up with taxes, slow payers and increasing costs.
You get the picture, I'm sure.
Therefore we prefer to tailor our service to your unique business situation,
Business "growth" is not always about building a "bigger" business. It could be growth in the bottom line, improvement in productivity, improved market engagement, and so on.
Here are SOME of the business growth services we provide:
BUSINESS GROWTH Mentoring
Have you ever tried holding up a mirror to your face and asking yourself "How did I get here? Where am I going? What can I do to improve? Did you get an answer?
Having a mentor can be a bit like your mirror actually answering your questions, and maybe even asking you some.
Mentoring is about having "someone who knows" to lean on, respond to, and receive ideas and support from.
3, 6 or 12-session options are available.  Let's chat about what YOU need.
BUSINESS GROWTH Reviews
Analysis. Where have you been and where are you now? Business reviews involve the review and analysis of the current state of your business and its environments as well as providing insights on past performance.  Importantly, the review can highlight the opportunities for improvement across the business.  If you've never had a formal business or strategic plan for your business, the review can be a great starting point. If a full review is beyond your needs, or budget, we can examine and report on one or two key areas or challenges in the business.
BUSINESS GROWTH Strategic and Business Planning
Where are you going? How will you get there? What does business growth mean to you? We work with you to help you define your desired future and identify strategies and actions to take you there. We'll explore options for adapting your approach. This could include, for example, shifts in your business model, identifying and pursuing new market opportunities, or creating more efficient operations.  The Business Review is a perfect companion service to a successful strategic planning process, (but may not be essential if you have already compiled good analysis and insights from across the business, market and industry).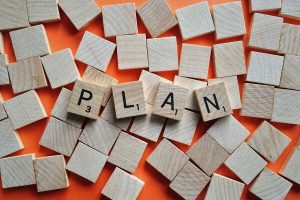 BUSINESS GROWTH Consulting, Projects or Assignments
These are some examples of the other project areas we can potentially help with:
grant or award submission writing (including grant searches)
business documentation (various, such as refresh of certain policies or procedures)
advisory board establishment or advisory board member selection
business respite (we can stand-in for your CEO or other senior manager while he/she takes a needed break)
facilitate team meetings, or owners meeting
identifying and or sourcing suppliers or specialist service providers
participate on staff selection panels or in staff review meetings
facilitate supplier or customer meetings
draft key strategic communications
prepare business plan documents
facilitate strategic planning / business planning sessions
facilitate monthly or quarterly senior management meetings, or advisory board meetings (including agendas and actions)
Please contact us or make an appointment for further information or to discuss a proposal.